Record Review: Zöldhullám, "Éjszakai műszak"
Pushing alt.country music in this town can be a hard sell. Luckily for us, Zöldhullám is providing it for almost free. And in Hungarian, to boot.  [[MORE]] It's been my impression for many years now that bands in Budapest are distinctly European. By that I mean that they are musically distant from America. There seems to be no lack of Anglo-Scandinavian metal, Brit-Pop-alternative bands,...
Guest post by Enikő Bona re: the horns
Since Cousin Frank was out of town the day of the horn section recording, I was promoted to be the deputy producer (a.k.a control freak) of last Tuesday's session. [[MORE]] It's been a week since then, but I can still feel the novelty of the situation. I was never really part of such a project before and I guess I can say that it was quite new for the americana genre as well....
Record Review: Michael Kentish, "All the Promises"
Some things are worth the wait. [[MORE]] Through his stints in a number of local bands like the Tea Thieves, the Random Chocolates, Rebel Star, the Poosta Ramblers, the Vibe, Ponikló and others, Michael Kentish has become one of the best known talents in town. His expert bass playing, solid guitar style and expressive singing have made him an in-demand player for local musicians and a true...
Recording "Lust, Longing, Redemption"
Fabulous scenes from the studio… [[MORE]] Last weekend, on one of the mornings of our whirlwind recording sessions weekend, I began to write a rather detailed account of our recording process and my entire philosophy of recording this time around and how much of what I envisioned was turning out to be right. Then the browser collapsed and I lost everything. Oh well. We all managed to...
Lust, Longing and Redemption: tracklist
I don't know how unusual my approach is. But for this record (and for the previous) I've worked out the song sequence long before pressing the 'record' button. [[MORE]] Those who've been following our live shows recently will easily recognize the tracklist for the Lust, Longing and Redemption album. We've been playing the album in its entirety and in...
10 years of Mookie Brando and the Second Cousins
Greg Spencer and I have been writing back and forth on this a bit. According to my calculations but acknowledging a foggy memory, March will mark the 10th anniversary of the first gig by Mookie Brando and the Second Cousins (it was at Pótkulcs). I'm not even sure we had the monicker yet at that point. band sticker circa 2004-5, designed by Greg Spencer [[MORE]] As respected music...
On Fundraising and Benefactors
As our fundraising campaign winds down, I want to express our deepest thanks to our many benefactors… When it looked like the only thing stopping us from recording the new "Lust, Longing and Redemption" album was a money shortage, we did something we had never really done before. We begged. [[MORE]] That is to say, we started fundraising. A few people recommended we try...
Reflections on the Kuplung gig of January 24th
I just wanted to write a bit about our fab gig at Kuplung, mostly to acknowledge the help and support we received there. [[MORE]] The gig was a bit of a tryout for us. Greg was the key player in setting up this show (thanks, man!). I'd played there in 2006, when the stage was in a separate room (didn't really like it and much prefer the new layout). Now the stage faces the grand...
Reflections on the Gondozó Gig on Jan 12
When a band is going well, then every so often you have the pleasure of hearing people say "that was your best show yet". A band must be going incredibly well when you hear that kind of sentiment several shows in a row. flyer by Júlia Csikós [[MORE]] It's been that kind of run recently for me and the Second Cousins. Our show last Saturday (January 12) at Gondozó was one for...
"Tennessee Waltz" singer Patti Page passes away
The first time I remember hearing "The Tennessee Waltz", it was not Patti Page singing but Patsy Cline. In any event, it is haunting and simple and shows the kind of beauty that country music has to offer us. I've been hooked on this song ever since. I've had the good fortune of singing it with Sugar Rae Hammond and Fiona Stewart, and today, despite my sore throat,...
2012 in review
Well, that's just about it for another year in our corner of the musical universe. I usually like to write a few words of reflection in the last week of the calendar year. It's a nice way to set up goals and plans for the next twelve months. And all in all it's been a very good year for me both as a "solo artist" and as a "member of the band". May, 2012...
Gig @ Ellátó Kert
Wednesday was a doozy. It was our last official gig of the year. After a one-year absence, we returned to play at Ellátó Kert. We had some difficulties with the Poosta Ramblers show there in November, what with a cancelation and some sound and mojo issues. But I am happy to report that the show with the Second Cousins on December 19th was fabulous. [[MORE]]We took my PA equipment and our electric...
Time to get serious, time to record
When you can't take the band to the studio, have the studio come to the band… Well well well. I love it when a plan comes together. About a year ago I more or less finished writing a new cycle of songs. The Second Cousins learned them by jumping into the fire: we started playing them live very soon after the band first heard them. It has paid off. After repeatedly listening to the...
I hate when shows are canceled.
Two weeks ago our Poosta Ramblers gig was cancelled on the day of the show due to fire department regulations. Luckily the venue was quick to reschedule us, and hell, they felt so bad that they even booked Mookie Brando and the Second Cousins. Check it out. Last night I received word that our acoustic gig for December 15th was canceled. This was a gig that we had been invited to play and somewhat...
Lust, Longing and Redemption, Live @ Gondozó,... →
Gig @ Gondozó
Last Saturday we played a show at one of my favourite places, Gondozó. The Poosta Ramblers have played there a handful of times, but this time it was the Second Cousins' turn. What a night! We had young Mr. V. Dobos bring his rather massive lighting rig. He provided great visuals. Greg and Marco opened the evening with a smattering of Greg's originals. Nice way to start the evening....
Concert this Saturday at Gondozó, Budapest. It'll be acousitc with trumpets and harmonies and good times. Hope to see you there.
The place to be this Friday. →
The Poostas in the Puszta: dark tales from the...
A couple of months ago we saw a message on the Poosta Ramblers facebook page. It was from a kind lady who was organizing some sort of festival somewhere. She politely asked us to play and promised that her town in somewhere-or-another would look after us. The Poosta communications lines went into a blazing fury as we debated the merits of accepting or refusing this offer. Cooler heads prevailed...
Hometown Gig
There is no town like your hometown, eh? I don't make it to Toronto very frequently these days. And most of my experience playing live music has been in Europe, and in the USA to a small degree. So it was particularly exciting to play a show in Toronto two nights ago. And to a fabulous hometown crowd to boot. [[MORE]] Fiona Stewart - my fellow Poosta Rambler - is from Toronto too. When my...
Whirlwind Rock 'n' Roll Weekend
Well, that was something. This was a rare double-gig weekend. Very exhausting, but twice the fun. [[MORE]] The Second Cousins and I played Trafik on Saturday. Our good old friend Lóri from Zöldhullám invited us to share a gig, and I jumped at the chance, even though I knew we would be short one bass player. Dávid Bilics jumped in and did a great job. And we had András Fábián from Védett Férfiak...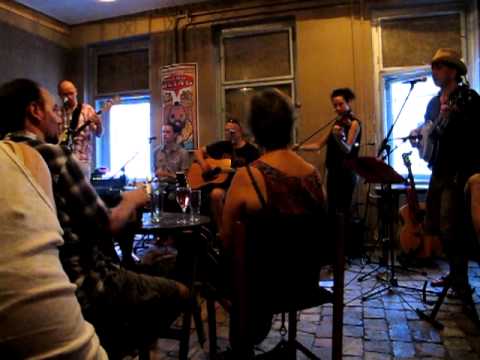 The Poosta Ramblers melt away @ Gondozó, June 23,...
Last night was a bit emotional. And very hot. [[MORE]]This was our third show at Gondozó. And dare I say, it was the best yet. We had most of the band in tow and the turnout was spectacular. I didn't have a head count, but the place was largely packed. The set was good and long. And the show had a few unique aspects to it. It was very hot in there. We booked the show on Fiona's...
New Michael Kentish record almost done. →
Here is some great music from a fine friend and collaborator.
LTOM liner notes
I often love going through liner notes. Here are the notes for the Love, Truth and Other Myths album. mookie brando love, truth and other myths This Temptation All Boxed In Angel Tonight Make That Bet Had Enough Best I Can Been in Arrears Come To Me Shine a Light Want It Back Shakin' in the Middle of the Night Love, Truth and Other Myths All songs by Mookie Brando, © Mookie Brando /...
Time to get our sh@t together
Well well well, we've got a gig fast approaching. One where our bassist Enci will be somewhere in the outer reaches arming herself for the jazz invasion. Luckily for us, we've got Dávid Bilics sitting in her seat again. Dávid used to play for Overdrive (which gave us Matyi and Bence and - for one evening - Áron). He's a solid and fab payer, very studious. He'll sound great...
Greg @ THD's Tonight →
Friend, collaborator, Poosta Rambler, Second Cousin Greg Zeigler performing tonight!
That Gig Was Different
The race is on. Will Dan get his blog up before mine? As I mentioned last time I wrote here, we planned something unique for last night's show. The slow, ambient and melancholic performance at THD's was really something. I was a bit afraid that it would be too depressing for people, that they would be turned off. And perhaps some were. But from what I could tell, the majority of the...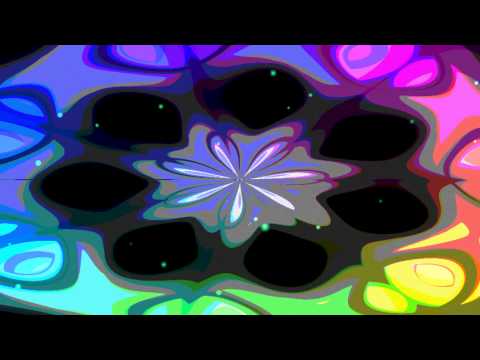 Next Gig to be a Bit Different
On Thursday, May 17th the Second Cousins and I will be playing at home base, Treehugger Dan's Bookstore and Lounge. I've been playing shows there on my own, with the Cousins and with the Poosta Ramblers since Dan opened the location about 5 years ago. He shares the space with Discover Budapest and Yellow Zebra bikes, which entails carting bicycles in and out of the performance space...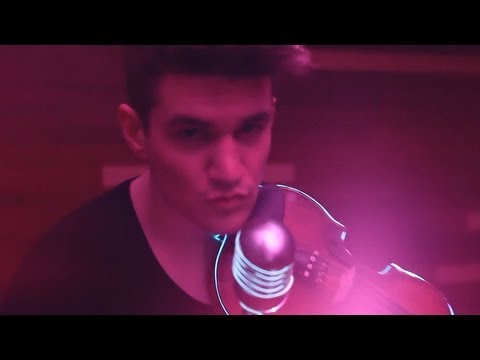 zsuzsi6509 asked: My blog wants to be like your blog when it grows up! :p
Gig at Fészek, April 5, 2012
Last night we played at Fészek for the second time in three weeks. That is thanks to Ati Mester of Creep, who invited us back to play before his band and Shortstory. It sounded to me like Ati was going to go acoustic again, and I saw that Shortstory was an acoustic ensemble, so it only made sense for us to go unplugged as well. Greg brought a snare drum and his usual wide assortment of brushes and...
The Poosta Ramblers @ Gondozó, March 31, 2012
Last night we The Poosta Ramblers played at Gondozó for the first time. Gondozó opened about a year ago. Given that it is the closest hipster place to my home, it has become a regular haunt for me. So it was a real pleasure to have booked a show there. A Convenient Truth: given the proximity of the bar and the fact that I had little equipment to carry for this show, I was able to walk to and from...